April 14th, 2015
As is probably evident by now, I'm currently on a writing hiatus. I've stopped writing since September last year and will probably remain inactive for the near future. I'm currently doing a masters so that I can teach Mandarin in Australian schools. I'm also taking advantage of the opportunity to improve my Mandarin and bring it up closer to a native speaker level. It's the right time for me to be taking these steps, so I've had to put writing aside for the time being. Such is life.
The good news is that I still have time to play games and take notes as I play. I'm also sitting on about three issues of copy for the new zine project, Adventures in Games Analysis. Daniel (Stolen Projects) and I were ready to release the first issue a bit less than a year ago, but I had trouble banging out the preface (which I'd left to the last minute) and decided to put it on hold as I stew over the direction of the series. The problem was that in the time between writing the original copy and being ready to publish it, I published GDC: A Critical Analysis of Wario Land 4, edited the Starseed Observatory, designed The Cave of Atman, and had been working to support a small group of critical gamers. These engagements changed my perspective on my own writing, and that change wasn't reflected in the first issue of the zine. The actual analysis in the zine is great and doesn't require much modification. Rather, I just need a few weeks to sit down and make some sensible cuts, additions, and tweaks.
Speaking of content and copy, here is a list of everything I've finished or have in draft copy for the first few issues:
a breakdown of arcade racing and top-down racing fundamentals
a comprehensive overview of Wipeout's racing dynamics, weapons, and game modes
a design-focused photo diary of God of War: Chains of Olympus
an exploration of the social sim aspects of Animal Crossing
collected insights on Mario and Luigi: Bowser's Inside Story
a technical breakdown of DK: King of Swing's unique mechanics
a comparison of Other M and the original Metroid
a Let's Play take on The Graveyard
a comprehensive breakdown of Syphony of the Night's combat system
a look at a small, but hugely destructive weakness in Wario Land 3′s metrovania design
a 300-word review of Trauma Centre 2
a 300-word review of Bit.Trip.Runner
lots on Uncharted 2 and education and mastery
an experiment in designing games in Twine
a post-mortem of some of my best classroom games
a discussion on learning and the path of least resistance
a poem on LocoRoco
collected insights into Super Monkey Ball Deluxe
a deep dive into Crossword design and the augmentations of Crosswords DS
a complete analysis of classic Resident Evil design through the lens of Code Veronica
a complete analysis on Mario and Luigi: Dream Team Bros, including map, progression, battle, and RPG design
And there's a few more things that are in various stages of completion. Just typing out this list makes me super excited to get back into the writing game. I'm doing all that I can at the moment to make my transition into Chinese teaching a smooth and successful one. The way I see it, any effort that I invest now is going to go a long way in freeing my time and energy in the future, so it's worth putting in the hard yards now.
If you're absolutely dying for your fix of games analysis, though, I recommend checking out Joe Rothenberg's game Nobody Said it Was Easy. Joe studied Game Design Companion: A Critical Analysis of Wario Land 4 and then applied the concepts to his own game. Each level is short and communicates its ideas succinctly, so playing with a critical eye is a great way to review your understanding of the concepts covered in the book.
See you soon,
Daniel
August 25th, 2014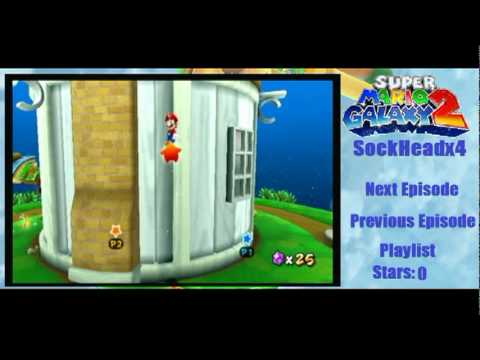 The setup
The Mario player uses the stick, buttons, and the Wii-mote's gyro to run and jump their way from the start of a level to the end. The co-star player uses the Wii-mote as a pointer to point to stuff, pick up coins, grab and fire star bits, stun enemies, and execute various contextual actions. The Mario player takes the lead role and the co-star player takes an assist role. Where the Mario player engages with the 3D space surrounding Mario, the co-star engages with 3D space from the first-person perspective. Because the camera's behaviour is based on Mario's movements, the co-star player's viewpoint is subject to the Mario player's movement.
What this means for gameplay
Although the two players are playing the same game, they're engaging with it in entirely different ways. The Mario player is playing a typical game of Mario and the co-star is playing a rail shooter with motion-control aiming.
Because the co-star can interact with the same world that Mario inhabits, the Mario player must be aware of, and be able to adapt to, any spontaneous actions that the co-star may make. Likewise, the co-star must be ready for any sudden changes in the perspective that result from the Mario player moving about. By interacting in the game world, the two characters organically alter the challenges for one another. This is similar to how the difficulty of New Super Mario Bros. Wii scales with additional players sharing the same space.
In this way, to play well, the two players need to have a strong understanding of the game system as well as each other in order to predict and prepare for what will happen during play. The greatest joy that I got from playing Super Mario Galaxy 2 was having my wife, who rarely plays video games, come to better understand me as a player, learner, and person through our interactions in the game.
The dynamic relationship and interdependence between the player roles make co-star Mario Galaxy 2 a game about cooperation, communication and understanding. This is not unusual for multiplayer games, but Mario Galaxy 2 does it in a way where experienced and novice players can play together.
August 19th, 2014
Not long after I released Game Design Companion: A Critical Analysis of Wario Land 4 a handful of readers emailed in and gave suggestions for amendments. I'd like to share them here.
Quest Hawthorn had a theory that Aerodent's biggest weakness is Large Lips because in Japanese "kiss" shares the same sound as a mouse squeaking.
Rowan Divey found a small mistake in Mario and Wario – A Character Comparison:
"You claim that the act of Mario taking away the golden princess statue is an example of Mario going against his do-gooder nature.

However, if you had read the manual for Super Mario Land 3: Wario Land, you would know that the statue had belonged to the mushroom kingdom before Captain Syrup had stolen it, and that Wario was planning on holding the statue for ransom when he had succeeded in obtaining it. Ergo, Mario's action are not an act of spite, but an act of securing someone's property before further crimes could be performed with it. This is even discounting the possibility that Mario was aware of Wario's efforts or presence during that time.

However, it is still an embarrassment for Wario, as his greedy nature sees the inability to obtain any potential material reward as a failure, despite how many rewards he may already have obtained at the time."
CM30 wanted me to add a bit more context to some sections in the Need to Know chapter:

"Okay, one more thing. On page 70, you talk about the flowers in Wildflower Fields and say:

'wither up and be attacked for a few loose coins'.

This is technically right, but it's also a bit misleading. The game actually gives you a different amount of money depending on how long you wait before breaking the flower bud, with the larger 'bud' giving the most money and the broken one (which occurs if you wait too long) giving you the least.

You might also want to mention that Robo Bird enemies are one of the very few monsters that actually respawn in this game, which adds another layer of challenge."
Thanks for the submissions and thanks to everyone who continues to email and tweet in to let me know how the book is helping them better understand games.